Our vision is to
accomplish

your mission

Established in 2017, Volobot has focused on providing cutting edge digital services to its clients with flexibility and cost effectiveness as the key parameters. Over the span of these 5 years, we have served 60+ clients at domestic as well as international level. Serving a wide range of clients from startups to multinational companies, we have always prioritized understanding the requirements of the clients and fulfilling them successfully. "Happy customers" is the best end result that we strive for.
How we develop?

the best software you need
Many ideas grow better when transplanted into another mind than the one where they sprang up. We at Volobot believe in bringing innovative ideas to help your project spring up to life and build scalable, robust and secure web apps.
Wireframe
After carefully analyzing the client's requirements and documenting the product requirements, the best style for the website is determined so as to develop an easy-to-navigate website.
Designing
Once the basic wireframe is ready, the UI/UX designing process starts wherein a prototype is designed containing the visual elements such as the logo and brand colors. This process requires continuous communication with the client for constructive feedback.
Development
This is the stage where the actual development of the product starts. Depending on the requirements of the project, a high level coding language such as PHP, .net, ASP, Java is used for the front-end development while the back-end development needs HTML/CSS, JavaScript which is also decided on the basis of the complexity of the design.
Testing
Once the designing and development is in place, the testing process is started. Each functionality and component is tested to make sure all the pages and the links work properly. The bugs discovered are then reported, fixed and retested to improve the quality of the product.
Deployment
When the product is all ready, it is first deployed in the beta version to confirm that all the files have been uploaded correctly and it is fully functional. Then the product deployment is done as per the business strategy of the organization. After the website is live, it requires regular maintenance.
Our Team
Dreams and
teams

work together

We have a team of genius minds who are adept at developing, designing and quality assurance to give our valuable customers an exceptional experience. Using multiple latest technologies we build custom web applications for a wide range of clients from startups to multinational companies at domestic and international level as well.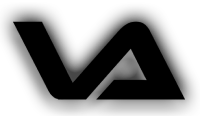 Volobot Advanced Systems
Your trusted partner to bring your ideas into existence and give you the best solutions to take your business online. Volobot has a dedicated team that is always at your disposal for maintenance and ensuring maximum uptime.
Office
Maker Village
Kerala Technology Innovation Zone
Kalamassery, Kochi, IN

Contacts
+91 84487 22123
+91 94973 01906
+91 98955 71767